Homeowners Insurance
Individual and Family – Homeowners Insurance in Warrenton, VA and Throughout the Northern VA Area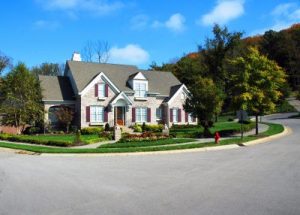 Homeowner Insurance Policy – This policy applies whether you own or rent your home. If you own in Warrenton, VA or anywhere in Northern VA, it provides the coverage you need for the structure as well as the contents.  If you rent, it protects the contents that you own.  In addition, this policy provides an important layer of liability protection that applies at or away from the home.  There are many additional coverage segments within this policy and they can be tailored to your specific needs.
Personal Articles Insurance Policy – Sometimes known as a "floater" because it protects specific types of property that tend to move around with the owners – most notably jewelry and furs.  It can also be used to cover other types of property that have a specific value like cameras, coin collections or even wine collections.  This policy is usually a companion product to the Homeowners.
Flood Insurance – If you are in a Flood Zone designated by FEMA, you may purchase flood insurance for your building and contents through a program backed by the National Flood Insurance Program (NFIP).  There are limits to the amount of insurance you may purchase and often, significant deductibles apply. For those not in a flood zone, flood coverage is available as well.
Umbrella Liability – This policy provides an extra layer of liability protection over your Homeowners Liability and Automobile Liability. It may also be extended to include other liability policies including Motorcycle, Recreational Vehicle and Boat policies – depending on the underwriting guidelines of the Umbrella policy carrier.  This policy is often a companion to the Homeowners policy.
Disclaimer
The definitions above are intended for information purposes only. Actual policy terms, conditions and exclusions of the actual polices may alter the definitions provided.