Auto Insurance
Individual Coverage – Auto Insurance, Motorcycle Insurance, Recreational Vehicle and Boat Insurance in VA, MD, DC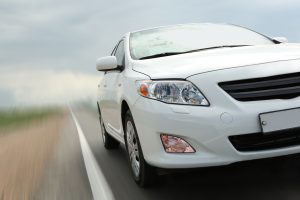 Automobile Insurance Policy – The first section of this policy protects you in the event you are sued because of an accident that is allegedly your fault.  Limits may be split between Bodily Injury per occurrence, a Bodily Injury Aggregate and Property Damage Liability (e.g. 25/50/25) or it may be expressed as a combined limit (e.g. $100,000) covering both Bodily Injury and Property Damage.  Liability coverage, in some form, is required in almost every state.  Also, depending on the state, there may be coverage for drivers that injure you but are uninsured or underinsured.  The remaining section covers physical damage to your vehicle for comprehensive claims such as flood, wind and hail or for collision claims.
Motorcycle and Recreational Vehicle Insurance – Ownership of these types of vehicles is on the rise and if it goes on the road, it needs to be insured.  Both Motorcycles and RV insurance is a version of Automobile Insurance tailored to those types of vehicles.
Boat Insurance – This type of policy can cover a wide range of watercraft.  Like auto insurance, there is a liability section.  It may still be called by its historical name of "Protection and Indemnity" but operates essentially the same way as Automobile Liability protection.  Like the Auto policy, it offers damage to the watercraft for comprehensive and collision claims.  It may also offer some coverage specific to watercraft like towing and salvage assistance as well as coverage for damage to boat gear.
Umbrella Liability – This policy provides an extra layer of liability protection over your Homeowners Liability and Automobile Liability. It may also be extended to include other liability policies including Motorcycle, Recreational Vehicle and Boat policies – depending on the underwriting guidelines of the Umbrella policy carrier.  This policy is often a companion to the Homeowners policy.
Disclaimer
The definitions above are intended for information purposes only. Actual policy terms, conditions and exclusions of the actual polices may alter the definitions provided.